About Our Site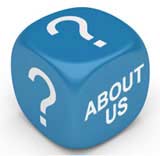 LearnCooking was formed to offer a unique reference point on comprehensive help on cooking - from basics to creative.
Do you want to learn more about food preparation; but don't know where to begin?
Might you be a chef-extraordinaire-in-waiting; whose skills have been suppressed by a lack of confidence and help on how to get started? Perhaps you have mastered many of the basics; but feel ready to explore further.
With loads of practical tips, step-by-step guides and straightforward recipe ideas to follow, LearnCooking will help you to release the culinary genius within!
Whatever your taste in food, the articles written for this site will provide you with inspiration and know-how to further evolve your existing cooking skills.
Even the most elaborate meals are created with the use of basic methods, but, without being taught, where can you find out what these basics involve? How do you find out what to use, how to use it and when?
LearnCooking is the website that helps to solve the mysteries of how to create popular and delicious meals; from start to finish. Cooking is not about following recipes-it's an adventure of the senses to be experienced and enjoyed.
The encouragement and tips on this website will help even the most adventurous of cooks to extend their knowledge and, at the same time, provide guidance needed by those new to the art of cooking.
Just look through the articles and start where you fancy; it really is that simple!

Related Articles in the 'Site Information' Category...