Liquid Seasonings and How to Use Them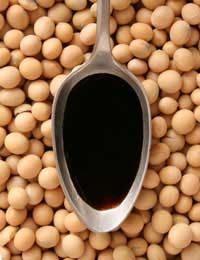 Liquid seasonings are valuable to the clever cook as they add a number of qualities to cooking. They can:
Improve the gravy or sauce in a meat or vegetable dish – unlike dried ingredients such as herbs and spices, which can require a period of cooking to release full flavour and fragrance, liquid seasonings immediately add their savour to a meal.
Add to the richness of a salad dressing – ring the changes on a simple oil and vinegar dressing by using a liquid seasoning to give a piquant flavour and extra colour.
Boost classic dishes – the subtle addition of a liquid seasoning to a familiar meal can bring out the best of flavours with which the diner has become bored.
Reduce salt for special diets – when somebody has been advised to reduce their salt intake it can leave them feeling dishes are bland and uninteresting. While the palate does adjust to less salt over time, the wise cook can help by using liquid seasonings that offer lower salt intake but with a flavour boost that gives the dish an extra dimension.
Which Liquid Seasoning To Use
For oriental or fusion dishes there are two choices: soy or teriyaki. Other seasonings such as oyster or black bean sauce are not as easy to add into dishes as their flavour and texture are highly distinctive but as you get used to playing with the taste range available to you, there will be opportunities to explore new ways to season foods with even these more demanding condiments.
Most soy sauces are brewed rather than fermented. They are lighter in colour and some are deliberately made to have a lower salt ratio. Because these brewed sauces are variable in colour and depth of flavour, it's a good idea to play around with a couple of different brands until you find the one you like best. They can be used in the sauces added to a stir fry, oriental curries, and as dipping sauces. A dark soy can also be good added to a robust French style stew, particularly one containing turnips.
Fermented soy sauce – available from specialist oriental shops - is the true Chinese article and has a stronger, earthier flavour which blends less easily with Western cooking. Because it often contains molasses as well as soya beans, it's a really rich addition to cuisine and needs to be used drop by drop rather than sloshed on the way we do with brewed soy.
Teriyaki is a sauce that almost no Japanese cook would recognise – because what we buy in a bottle, the Japanese cook makes from scratch every day. The two words that make up the name are Teri and Yaki meaning shine or lustre and grill or boil respectively. So a teriyaki is any sauce that adds a shine to a grilled or boiled food. The bottled sauce that we buy often contains garlic or sesame oil, neither of which are common ingredients in traditional Japanese cooking, but rarely contain sake, which most teriyaki made by a Japanese chef would do! Even so, the subtle warm salty flavour that a bottled teriyaki can add to dishes is well worth investigating. Bottled teriyaki is particularly good used with grilled fish, and with strongly flavoured winter salads that contain radish, carrot and celeriac.
Worcestershire sauce has become a staple of English cooking, but it can be traced back to India! In 1835, a Worcestershire based peer of the realm was trying to recreate the taste of a sauce he remembered from his time in colonial service in India. He asked a couple of chemists to try their hand, but their offering was so disgusting even they didn't think it was any good. Some years later they came across it when clearing out a workroom. When they opened a sealed bottle, they found the sauce had matured to a rich, pungent and delicious condiment. It's traditionally used in cottage pies to add flavour to the beef, in stews to bring piquancy to pork, and in curries to give a depth of flavour below the heat of the spices.
You might also like...